More accessible pricing, cleaner UI, and better performance
Our mission is to make the world more accessible through self-sovereign identity (SSI). But to do that, we first are making SSI more accessible to the world. We strive to consistently remove barriers to entry to getting started with SSI. About a year ago, we became the first SSI vendor in the world to host a free, production-ready platform for issuing and verifying credentials. Since then, we've grown into a community of hundreds of developers who trust Trinsic enough to build their SSI solutions on our platform. Today, we're excited to release the next generation of Trinsic Studio.
As the simplest tool for verifiable credential exchange, Trinsic Studio was originally designed to help developers get started with Trinsic's powerful APIs in less than 5 minutes. The release of Trinsic Studio 2.0 only enhances and increases our ability to meet that goal. The Studio also serves as the mechanism through which our users manage their API keys and subscription.
As a part of the launch of the new Studio, we announce changes to our pricing model that make SSI more accessible than ever.
In line with our values, for the last year we've charged based on a metric called "DIDComm" which is any interaction between two participants in an SSI ecosystem. Despite its imperfections, this model was well-received due to the fact that our subscribers only had to worry and estimate one value (DIDComm), and they could build in the usage-based pricing into the pricing model they charge their customers.
That said, DIDComm is an unfamiliar term and requires deep technical knowledge of SSI protocols and accurate forecasting of usage in order to correctly model pricing. Throughout our platform, we strive to abstract these complexities away into the simplest possible experience for our users—so it didn't make sense to expose the complexity through our pricing model.
With Trinsic Studio 2.0, we've implemented a pricing model that keeps all the benefits of our former DIDComm-based pricing model but removes the complexity. Going forward, Trinsic will charge based on credential exchange. That means we'll charge for:
Credentials issued
Credentials verified
Simple. 
The subscription plans will remain the same; the Developer plan for just starting out and the Production plan for when you are ready to go to production or get additional support. But now, there is a much lower minimum threshold and added flexibility for each of Trinsic's paid plans; see the table below for a quick comparison.
This means more teams will be able to join the Trinsic community, allowing us to start to scale with them from an earlier point in their development as partners. All users can easily manage their subscription plan through Trinsic Studio.
The first thing you'll notice about Trinsic Studio 2.0 is its cleaner and more uniform interface.
The Studio is now easier to navigate than ever and has an improved information hierarchy. We've doubled down on the Studio's core function as a developer tool and added more consistent icons and buttons throughout. Now you'll always know what information you're viewing, based on the following iconography: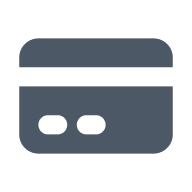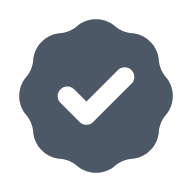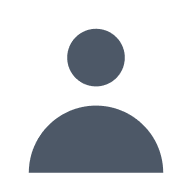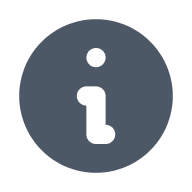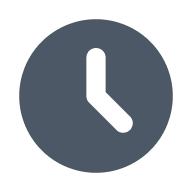 Also, you no longer have to click through organization details to begin your workflow. Information such as keys, network info, etc. is readily accessible from the details option on your organization dashboard.
This release was about more than a simple glow-up—the Trinsic Studio has been completely rewritten based on a more scalable architecture. With world-class Blazor architect Steve Cramer at the helm, we migrated the Studio from server-side rendering to client-side via WASM. More to come in another blog if you're interested in going deeper; but the end result is that pages load 2x faster. You can now start to issue a credential in the time it used to take to load the page!
One of Trinsic's value propositions is that we abstract away the low-level SSI protocols so that developers can focus on their use case. Another is that Trinsic is continually adopting SSI standards and new technologies as they mature. Therefore, a flexible architecture that's easily extensible was an important design decision. Shipping new features on Studio 2.0 takes our developers, on average, 4x less time than it took on the original Trinsic Studio. Plus, we have integrated end-to-end testing that should prevent bugs from sneaking in and speeding up our time to release. So not only will we move even faster in our development, but we'll be more flexible to evolve with the SSI space as it advances over time.
See below for an example; you can create a Verification Template in the new studio in the time it would take you to simply load the verifications page in the previous studio.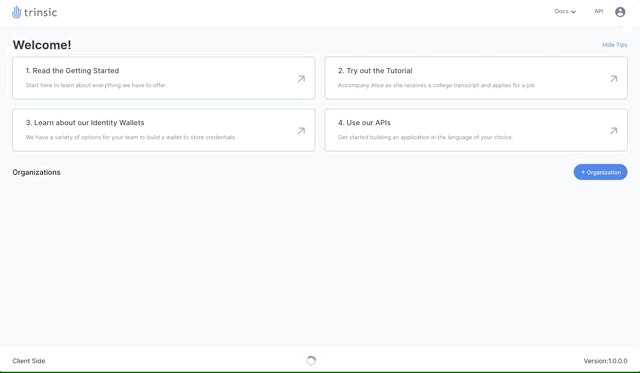 In addition to simplifying pricing, UI, and performance, we're introducing a couple of other important changes. See the feature breakdown on our pricing page for more detail.
Support: We're launching an exclusive community where members receive early access to features, co-marketing opportunities, and a dedicated support channel. Available for our Production subscribers.
Documentation: All of the content on our documentation site will continue to be available free to all subscription levels. We don't believe in restricting content behind a paywall unless it is client-specific.
Organizations & Cloud Wallets: Organizations (institutional agents) and cloud wallets ("custodial" cloud-hosted end-user agents) will be limited based on the subscription tier.
It's amazing to look back and see how much Trinsic Studio has evolved since we first launched. We are thankful to all of our users and their feedback which continually inspires us to develop the best and simplest developer tools for self-sovereign identity. With the release of Trinsic Studio 2.0, verifiable credentials exchange has never been more accessible.
If you are looking to build an SSI solution or integrate SSI into your existing solution, sign up for a free Trinsic Studio account today, and see how easy it is to get started with SSI.